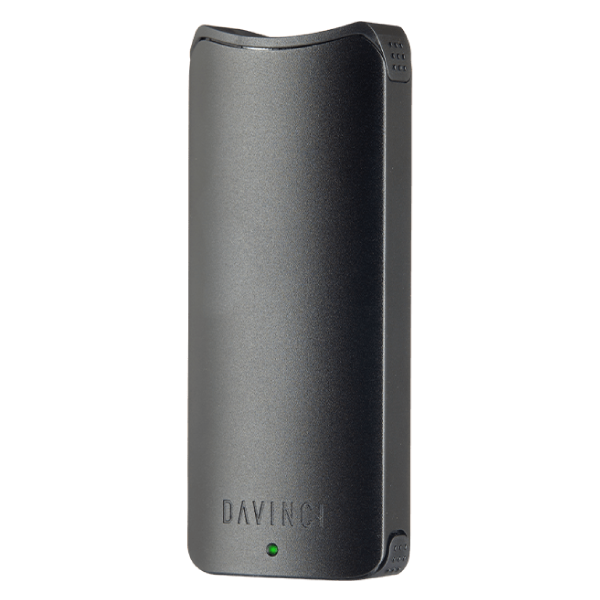 The DaVinci ARTIQ delivers a top-notch vaping journey. It's adaptable, fitting most 510 cartridges, and impresses with its advanced cooling system, slashing vapor heat by 90%. Its hidden cartridge compartment prolongs oil life and offers subtle use. The gadget features four adjustable heating settings, distinctive haptic responses for optimal draw precision, and a powerful 760 mAh battery supporting around 500 draws.
The Kind Covert 510 battery epitomizes subtle elegance, enabling vapers to indulge quietly. Its hallmark trait is the full concealment of vape cartridges. Suited for 0.5, 1, and 2ml carts, it accommodates a range of oils and concentrates. Its four voltage options and preheat feature let users customize their sessions. Distinctive dual activation modes serve varied vaping styles. The 650mAh battery promises lasting use, and its lifetime guarantee underscores its robustness. For those valuing privacy yet desiring top-notch performance, the Kind Covert stands out.
The Yocan Ziva 510 cart battery is notable for its unobtrusive design, enabling inconspicuous vaping sessions. Priced at $30, it boasts a 650mAh battery, adjustable voltage options, and a sturdy aluminum alloy frame. The cartridge is neatly tucked inside the device, promoting stealthy use and safeguarding the cartridge. Its USB Type-C charging ensures rapid recharges. The device's auto-draw feature and trio of voltage levels accommodate varied vaping tastes. Considering its attributes and cost-effectiveness, it's a prime pick for those in search of a subtle yet effective vaporizer.
A revolutionary upgrade in the vaping world. Building on the esteemed legacy of the original Palm Battery, the Pro offers variable temperature settings, rapid pre-heat, and customizable airflow. Ensuring optimal flavor and vapor, it's a testament to genuine CCell quality. The ultimate choice for discerning vapers!
The Yocan Uni Pro 2.0 builds upon the foundation set by the original Yocan UNI Pro. While retaining its hallmark attributes like its compact design, accurate temperature settings, a 650mAh battery, and broad 510 compatibility, it now boasts USB-C charging, an enhanced OLED display, and a 510 threaded magnetic ring for effortless cartridge attachment.