Innovation and Performance
Introducing the Peak Pro, the ultimate in hash technology. This premium smart rig delivers extraordinary flavor and unmatched performance, making the most of your plant material​​.

3D Chamber Technology
The Puffco New Peak Pro Dab Rig introduces a groundbreaking 3D Chamber Technology, setting it apart from conventional vaporizers. Unlike traditional chambers that primarily focus on the bottom for heating, this 3D chamber emphasizes even heating from all sides. This comprehensive approach ensures that your concentrates are vaporized uniformly, preserving their quality and potency.
What does this mean for the user? Every draw from the vaporizer delivers a consistent and flavorful experience. The even distribution of heat prevents hotspots, ensuring that your concentrates do not get burnt or wasted. This technology not only enhances the flavor profile but also ensures efficient vaporization, making the most of your material with minimal wastage.
Furthermore, the 3D Chamber Technology is a testament to Puffco's commitment to innovation and user experience. By reimagining the chamber's design and functionality, they have created a vaporizer that offers superior performance, ensuring that users get the best value and experience from their concentrates.
Real-Time Temperature Control
One of the standout features of the Peak Pro is its real-time temperature control. This technology maintains the optimal temperature for your concentrates, regardless of how much you load or how hard you inhale. This intelligent feature guarantees that your temperature stays exactly where you want it, ensuring a consistent and satisfying experience every time you use the device. It's a game-changer in terms of precision and control, contributing to the Peak Pro's status as the pinnacle of hash technology​​.
Improved Airflow and Water Filtration
The device includes a new Joystick Cap and laser-cut perc slots, designed for enhanced water filtration and airflow. These features make it easier than ever to move your concentrate around the chamber​​.
Complete Control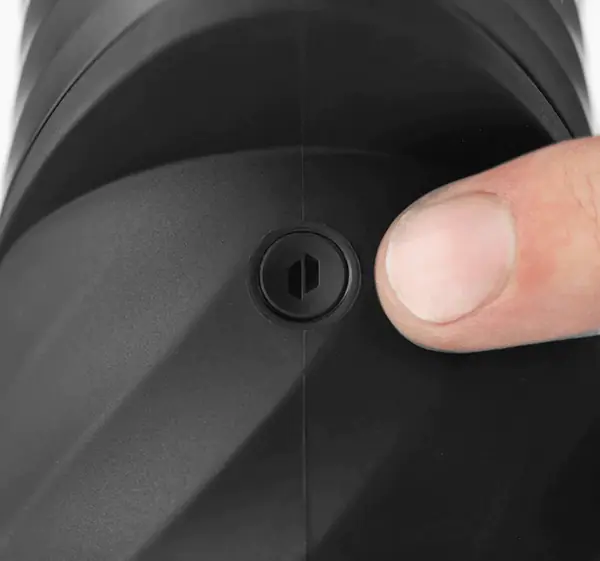 With the Peak Pro, you're in the driver's seat. A single button allows you to select a profile and start a heat cycle. Choose from preset profiles or create a custom experience with control over temperature, time, and vapor intensity​.
Available in Two Colorways
The Peak Pro comes in two attractive colorways – Onyx and Pearl. It's more than a vaporizer; it's a statement of style and performance​​.te
Personalized Experience with Puffco Connect

The Puffco Connect app lets you further personalize your experience. It offers a simple interface for setup and creating custom heat and light profiles. Plus, you can share your sessions with a new interactive stats screen and device manager​​.
Animated Lighting Options
Set the mood for your sessions with animated lighting options. Adjust the style, colors, and details with exclusive settings available for the Peak Pro​.
Customizable with Accessories
Make the Peak Pro your own with a variety of Tops and accessories from the Peak Pro Collection. These options allow you to enhance your experience according to your preferences​​.