Overview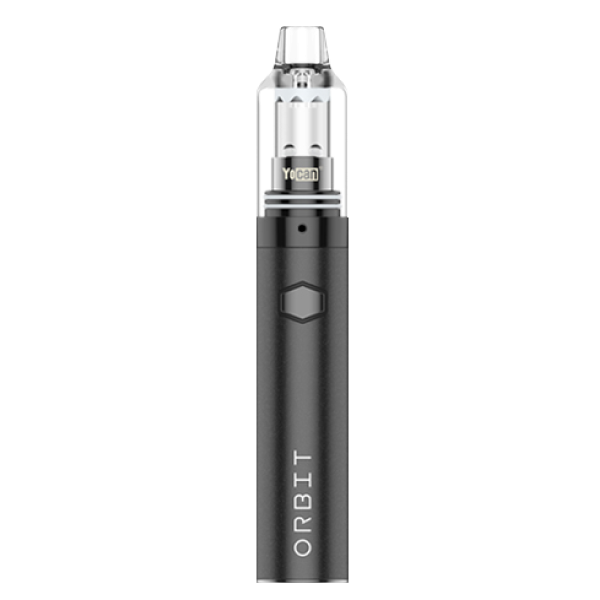 The Yocan Orbit is a uniquely designed concentrate pen featuring a glass mouthpiece with a vertex airflow system, 10 second pre-heat, 3 pre-set heat settings, a 1700mAh battery, USB-C charging, and a novel coil-less quartz cup with spinning quartz pearls. It also features a straightforward single-button interface for easy usage.
Features
Quartz Pearls: The Quartz Pearls spin within the concentrate chamber when in use and improve the device's performance by helping to achieve optimum temperature levels and more even heating.
Coil-less Quartz Cup: Accompanying the pearls is the coil-less cup. The absence of the coil allows the pearls to spin freely within it.
Variable Voltage: The Orbit has 3 pre-set temperatures which are indicated by the LED light around the button. 3.4V(White), 3.7V(Blue), 4.0V(Green)
10-second pre-heat: For the best vaping experience, the Orbit features a 10-second pre-heat. To activate, rapidly click the power button twice and twice again to pre-heating off.
Vertex Airflow System: The Vertex Airflow system is essentially a small spinning fan that turns on as you draw and effectively cools down the resulting vapor.
Stainless Steel Body: The Orbit's main body is constructed out of high-quality stainless steel, which keeps the entire device lightweight.
1700mAh Battery: The battery on the Orbit is good for about a full day of use, and charges in 2.5 hours via USB-C.