Introducing the Yocan Ziva Smart Vaporizer Mod
Unveiling the Yocan Ziva Smart Vaporizer Mod – Yocan's newest addition to their oil and wax vape mod collection. This intelligent gadget is designed for stealthy vaping sessions, making it an ideal pick for individuals seeking a swift, discreet experience while on the move. Whether you're a novice or seasoned consumer, the Yocan Ziva Smart Vaporizer Mod is the companion you've been anticipating.
Discover the Features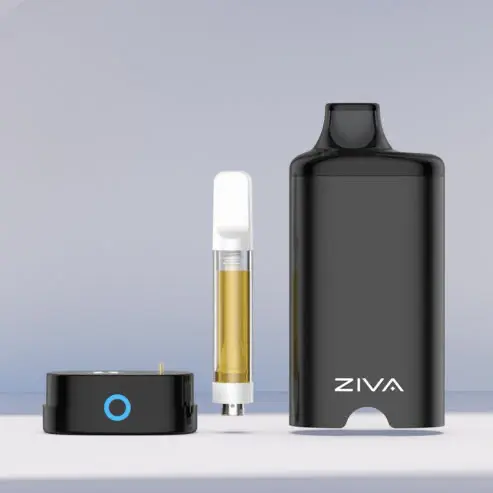 Delve into the features that render the Yocan Ziva Smart Vaporizer Mod a fantastic partner for your daily vaping endeavors.
Enduring Battery Life
Yocan has incorporated a robust 650mAh battery into the Yocan Ziva Smart Vaporizer Mod, providing sufficient power to enjoy your preferred wax and oil materials extensively. Depending on your consumption habits, this battery can sustain one to two days of use, making it a reliable choice for both home and travel use.
The device supports USB Type-C charging, facilitating faster recharge times compared to devices equipped with micro-USB ports. The battery is also safeguarded against the common energy fluctuations experienced with inferior charging cables, ensuring the Yocan Ziva Smart Vaporizer Mod outlasts its counterparts.
With a moderately-sized battery, the device maintains a lightweight and highly portable design, allowing for easy transportation in your pocket or hand as you navigate through the city.
Durable Aluminum Construction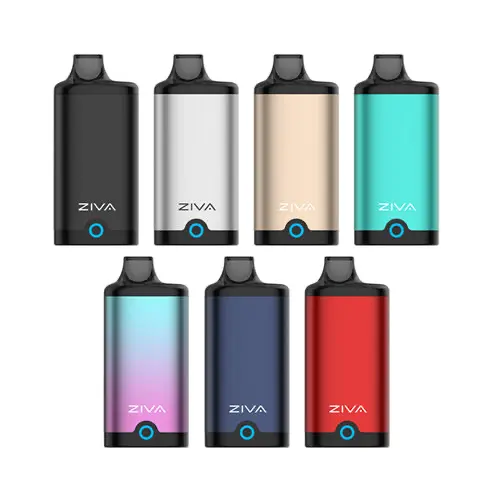 The Yocan Ziva Smart Vaporizer Mod is encased in a resilient aluminum alloy shell, providing protection to the internal components when carried in your pocket. Unlike plastic-housed mods, this device is not prone to easy breakage and offers a lightweight advantage, ensuring durability and ease of carry.
The aluminum construction not only provides a sleek appearance but also guards against common issues like fading and corrosion, maintaining the device's aesthetic appeal over time.
Stealthy Vaping Experience
The cartridge, containing your chosen waxy or oily materials, is concealed within the aluminum body, promoting a low-profile vaping session. This design prevents the immediate identification of the device as a vaporizer, allowing for a more private and enjoyable experience without attracting undue attention.
The internal housing of the cartridges also provides protection against damage and environmental elements, preserving the integrity of both glass and plastic cartridges.
Intelligent Vaping
The Yocan Ziva Smart Vaporizer Mod introduces a smarter vaping approach with its auto-draw technology, eliminating the need for button activation. Simply inhale through the mouthpiece, and the device instantly activates the heating element. The mod also features advanced interference technology, ensuring a seamless vaping experience without disruptions.
Personalized Voltage Settings
For a tailored experience, the Yocan Ziva Smart Vaporizer Mod comes with a variable voltage battery, allowing easy adjustment of temperature settings to suit your preferences. With voltage levels ranging from 2.6 to 3.8 volts, you can achieve optimal results from your wax concentrates and essential oils.
The power button displays different colors—blue, green, and red—to indicate the selected voltage level, providing a straightforward way to customize your vaping sessions to meet your specific needs.